So I have this dream to write for a music magazine one day. SPIN, Alternative Press, and a new favorite I just discovered, American Songwriter, would all make do for fulfilling that dream. Speaking of American Songwriter, I just picked up my first issue and I must say it's fantastic. Flipping through it page-by-page, admiring its silky contents ridden with Gibson ads and indie musicians, I came across an incredibly challenging page—"On My Death Bed, Ten Albums I Couldn't Live Without."
Challenge accepted. 
1. Fleetwood Mac – Rumours
The only explanation I need for this album is… it's Fleetwood Mac and it's Rumours; but it also helps that I grew up to this album. My dad wanted to name me Stephanie Nicole and call me Stevie Nicks. My mom thus thought he was far too obsessed with the gypsy herself and compromised to name me Lindsay (traditional female spelling) after Mr. Buckingham. Long story short, Fleetwood Mac runs through my veins. 
2. Nirvana – Nevermind
All those 'yokies' trying to claim In Utero as Nirvana's best album are downright ridiculous. Opening an album with a song that clearly defines a generation is argument enough to proclaim "Smells Like Teen Spirit" and the gang as a clear winner on best Nirvana record. That's not even mentioning "In Bloom," "Lithium," "Come As You Are," and how can I forget, "Polly." And if you were lucky enough to stick around for the hidden track "Endless, Nameless" you would probably be on my side of this argument and easily add it to your deathbed list as well. Thank you Nirvana for starting something so incredibly worth listening to—for starting a movement.
3. Dashboard Confessional – The Places You Have Come to Fear the Most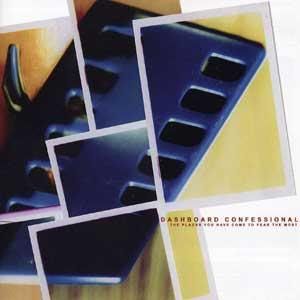 This album just does it for me. Chris Carrabba is one of the reasons I fell in love with music. From his aesthetically beautiful voice accompanied by intrinsically profound lyrics and an acoustic guitar…sold.
4. Jeff Buckley – Grace


This is probably the most beautiful album ever made. Try it on vinyl and you won't regret it. Jeff lived too short of a life for how incredible of an artist he was and will forever remain.
5. Ryan Adams – Love is Hell Part 1&2
OK, this is cheating a little - being two full albums and all - but part one is nothing without its better half. I searched for years to find this record on vinyl and a very good friend just recently surprised me with it. It's infectious sound has officially made it one of the 10 albums I can't live without.
6. Paramore – All We Know is Falling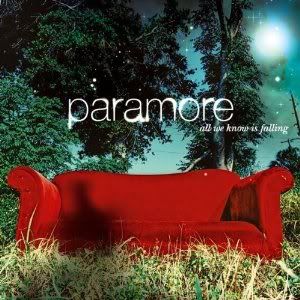 I believe there are some arguments noting this as not one of Paramore's better albums, but I wholeheartedly disagree. From the moment I heard "Pressure" on MTV in 2004, to seeing them perform "Emergency" at the 2005 Warped Tour, I knew it was fate; so whether their highly anticipated 2012 record is the best thing to grace the planet or they never make music again, I will be completely satisfied with All We Know is Falling. Although I must admit, I'll miss "Let The Flames Begin" if I were to actually give up Riot! (my love for Riot! is here), it's my favorite Paramore track for sure.
7. The Spill Canvas – Sunsets and Car Crashes
Life is hard – exceptionally hard if you ask me – and music has this incredible way of healing a tortured soul like mine. This album does that every time I hit the play button. I first heard it in the dorms at my alma mater, San Diego State, and I never looked back. Call me overdramatic, but Nick Thomas' lyrics reach every depth of my soul and this record is the epitome of that. I feel so lucky to have heard this record, so of course it makes the list of albums I couldn't live without. To my deathbed you go Mr. Thomas.
8. Lydia - Illuminate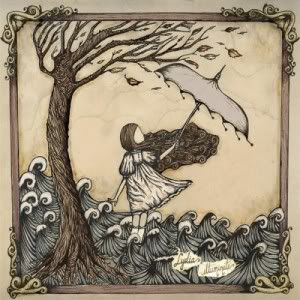 Hard to choose just one of Lydia's masterful works of art, but Illuminate pulls some really deep heartstrings. I had this one lonely road trip in a friend's car – stocked with a wicked awesome stereo – and every minute of it was pleasantly welcomed with Leighton Antelman's infectious voice, healing my open wounds and blissfully filling my ears with magic…pure magic.
9.  Bush – Sixteen Stone
Obviously their best album and one of my favorites to this date, Bush's Sixteen Stone joins the Nirvana driven realm of 90s grunge—an incredibly underrated genre. This album has tracks that also define a generation – my generation – and will forever keep me musically satisfied, no, better yet, overwhelmed… in an amazing way.
10. Blink 182 – Dude Ranch
OK, don't judge me. After all of the other artists and albums on this list, this one is comparably trash, but sometimes you just need that fun and reckless album to make your life complete, and this is that album for me. Blink 182 was the band the reigned my high school years—you know the years that define your adolescence. I can take a listen to any track on this album and vividly remember some of the best times of my life, all the while gaining a good laugh at its ridiculous lyrics and three chord riffs. That, my friends, is the recipe for a timeless record—great memories accompanied by a smile. Touché, crappy punk rock trio, you've got me hooked. And seriously, listen to Neighborhoods. I love this band and they only get better.
Well there you have it ladies and gents, the 10 albums of my life that are destined to ring through my ear buds on my deathbed (yes, I require headphones in while I die). Will this list change over the years? Probably, but for now I am pretty satisfied with it. What do you think? Or, better yet, what are the 10 albums you couldn't live without?